Content Warning : Do you want to continue?
This poem contains content which some readers may find disturbing.
It is unsuitable for children or anyone who is easily offended.
YES
I am over 18 years old, I have been warned and I still want to read this poem.
NO
I don't want to read this type of content, take me back to the previous page.
deepundergroundpoetry.com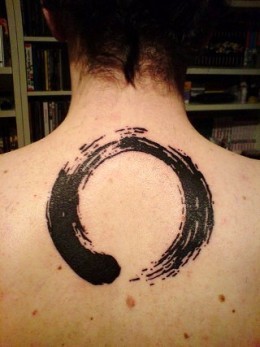 Freedom as a Paradox
I will not write
to mask myself
nor let the past
dictate my use
of language.

I will not be
intimidated
by the giants
of the language,
great though they are
for they are dead
and can tell me
nothing more
than that to dare
to speak the truth
is all there is
to hope
and being free.

I will not stop
my incessant search
for the luxury
of being wholly myself
in the presence
of others,
and I will not allow
a branch
of any dogmatic splinter
from the Swiss cheese thoughts
of any society
or culture to tell me
how to see the wonder
that is mine to view
without a master born
or otherwise possessed
of form
in universes now abiding
nor in those to come.

I will not cease
from digging deep
into the human heart
for that specific kind reflection,
rare though it may be,
that sparkles
in its radiant core
the nature
of its being,
open, wide, circumspect,
indomitable,
searing in its lust
to nakedly explore the universe
of emotional insecurities
and ancient wisdom.

I will not shy away
from divesting myself
of all my defenses
and in my uncloaking
come to last appeal
of giving up my vestiges
of feeling sorry for myself
for having to undress
the tattered heart
of one so broken
by the waves.

When last my body
is cast up
on the shore
I hope to have not
a metaphysical stitch on,
my cage completely disrobed,
my spirit unfettered
by the fears
of beingness.

My freedom
is not a thought
or divination
to be wrought
by a doctrine,
belief, faith,
or reactive rationalization.

Zero with the rim knocked off,
that is what will be
the historic compensation. †

A place where something
used to be
but no longer exists,
free of any historic reference or icon. †

The non-existence
of being me.

runningturtle87
All writing remains the property of the author. Don't use it for any purpose without their permission.
likes

2

reading list entries

0
Commenting Preference:
The author encourages honest critique.