A Writing & Poetry Community
Deep Underground Poetry is a platform for sharing and publishing poems, lyrics, short stories, spoken word and performance poetry. You can get critique and improve your writing, socialise with poets, writers and spoken word artists, and take part in poetry competitions. This is your freedom to push boundaries, challenge ideas and engage in thought provoking discussions. Are you interested in joining our diverse network of poets and writers?
Publish
Submit poetry and spoken word
Critique
Get feedback on your writing
Showcase
Earn likes and followers
Challenge
Enter poetry competitions
Introduce
Create a personal profile page
Socialize
Participate in forums & groups
Connect
Send private messages
Bookmark
Compile a reading list of favorites
Poetry Groups
View All
The Haiku Pond
Get your feet wet with haiku, senryu and other forms of Japanese poetry. Let's learn, share and create together.

Loud-Speaker Poetry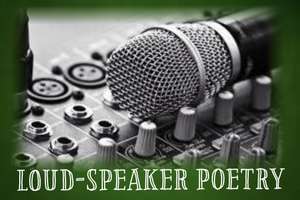 If you want to take your poetry to another level and give it more layers and life, Loud-Speaker Poetry is for you! We can help you read with expression and passion and offer a safe space to practice and perfect your audio / video craft.

Words on a Canvas
Give vision to poetry. You can learn more about giving that true feeling to your poem visually, and how to create it. Perfect if you enjoy sharing your poetry on social media, or want to switch up a composition.