deepundergroundpoetry.com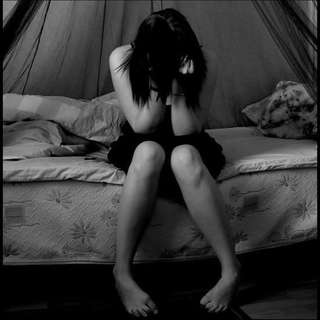 Part of me died, but so alive...
The fragments cut my hands.
I try to hold them but they just break more.
The only side of me.
Shards of glass... forming.
My life and death.
And light is a concept I don't understand.

Just a black hole.
Needing to be filled, taking you in.
Begging the will of man.
In my self deprecation.
The darkness never gives me peace.
But it always gives me a piece.

Learning to walk on eggshells.
The ones you force me to walk over.
So thick and hardened. Always...
You stab me with glances of disapproval.
Always penetrating deeper...
You are the pain I embraced.

If I had a brother it would be Death.
A young girl when you taunted me.
proved there was no heaven.
Dying in your embrace, drugged again.
The machine needed to drill me.

And a part of me died.
And another part was awakened.
This is my punishment...
For being born.
All writing remains the property of the author. Don't use it for any purpose without their permission.
likes

29

reading list entries

15
Commenting Preference:
The author encourages honest critique.