deepundergroundpoetry.com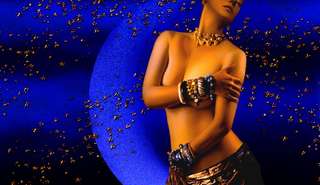 I'll Keep Holding On
Turning the beautiful wheels of time
When the minds and the hearts are so aligned
A feeling that coursing through my veins
The passport to my soul as you glimpsed into my windowpane
Admiring echoes on the tip of my lips when you say my name
So many times, the uncertainty I felt, yet you pushed me on
Told me, time waits for no one, this is the time to make life my own song
Planning futures laying over your chest
Inhaling thoughts, the, petrified of the uncertainty trying to retain frightened breathes
The pillar of comforts for me
Sweet whispers in my ear telling me the world needs Angels like me to oversee
It's coming down to the wire, it's so near, so far
Each day parked in front of an University, masked up, praying I can do, refusing to get of my car
The voice of the universe edging me, my intellect guided by the calling of the stars
For all the sacrifices you have seen me through
Impetuous hearts to stone to say at times, I don't need you
When sex was on your mind, yet you schooled me time after time
I could think of no other
An advocator to promote the greatness of my soul for your guidance to always hover
Mapping an alluring future as a my King navigator
Keeping my head in the right place to challenge closed doors
Three more months and then victory as I bow to the Heavenly Creator's blessings shall be won
Standing in the bliss of sacrifices, perseverance, a pandemic, my victory, once that tassel is flipped into my future and my grann telling me a well done

Poem inspired by ordering my cap and gown my… I will be graduating magna cum laude … I am still teary eye … yes!

To my handsome Sax.. and better days ahead.. thank you, baby, through this emotional journey.
All writing remains the property of the author. Don't use it for any purpose without their permission.
likes

2

reading list entries

0
Commenting Preference:
The author is looking for friendly feedback.