deepundergroundpoetry.com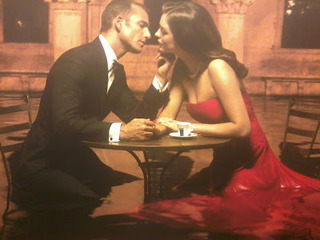 Krystallnacht


the preliminaries are over. we've discussed the latest
best sellers, a trendy art house, a French film that you
had no interest in, but it happened to be chic at the time.
abruptly, the conversation ends.

in the silence, we gaze at each other briefly. our lips
touch, your mouth opens slightly at my urging, our
tongues engage in the lovers combat. as my hand is about
to cup your breast, it is deterred by the small barrier of your
own hand, and I allow you that victory, like a man without a
backbone, without a hunger.

are we afraid? fearful of being taken before a tribunal
of unblemished hearts, stripped and lashed,
for unlawful carnal knowledge…

we are prisoners of love in separate cells. the eyes in the
walls watch us, blinking codes to each other that only they
understand. the elders who rule would judge our simple affection
as the crime of uninhibited souls. the thought police would arrive and
break down the door, and soon after we would be nothing more than
rebellious memories…

in the heaven of a million stars, is there one star that
would afford us a haven, a blissful refuge?
do you know that star?
can you guide me there?



All writing remains the property of the author. Don't use it for any purpose without their permission.
likes

15

reading list entries

2
Commenting Preference:
The author encourages honest critique.