deepundergroundpoetry.com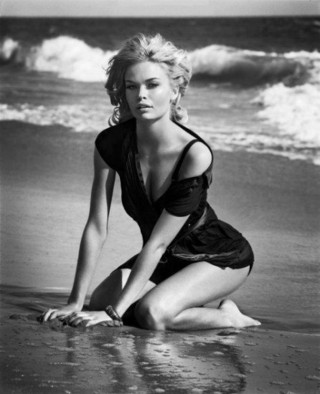 voir les anges

'your love is a tyrant,' she told me.
'it is a cruel master that beats me with tender
lashes; it brands me with a passion that I can
only regard as fire, because I burn for you. it
binds me in sterling, unflawed chains, & it makes
a prisoner of my heart.'

she tempts me with her naked need; she is a feast
of raw flesh, & I am the unleashed Hound of Hell. I
bite, I claw her hedonistic temple with the fierce
integrity of a wild wolf, & she echoes my intensity.

our destination is obvious: it is a place you cannot
get to without dying – & we do. we pass through the
veil of oblivion. we endure moments of terrible &
magnificent delirium. the word that describes it is
feeble; it is exquisitely the greatest gift that we have
stolen from the gods.

and slowly, slowly we descend. we fall euphoric to the
steppes of the living, & we are so much more than alive.

in her embrace, I am sheltered. I am cloaked in the
serenity of a valley of emerald green…

…the green of her eyes.




All writing remains the property of the author. Don't use it for any purpose without their permission.
likes

13

reading list entries

1

Commenting Preference:
The author encourages honest critique.