deepundergroundpoetry.com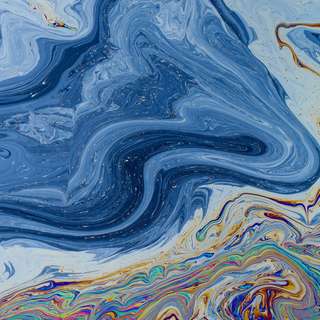 his Sun & her Rain... are deeply souling~healing  'One' emotion..
     
          
         
         
       
         
all I see as I earnestly open this squared diary tonight..            
are the quite humbly circling cyclical gratitudes of          
… the profoundly connective rounded emotions ... yet          
veiled as the visibly bold & the talking tall languaging          
fonts.. phew as still only the 'indecipherable' scribbles..          
         
spread meagre over the so~massive non-arably vacant          
blanks... in hopes of an impossibly ameliorative rainfalling          
         
l o v e          
         
of~ as words words words words… what are they..these          
words.. what do they hold in them so much deep etched..          
         
         
lying there...          
a memory emblem of an ironically  brittle~ tempered          
herbarium .. a pinnate Azadirachta foliage, (holed          
here & there so aesthetic .. in spite of itself touted          
 insecticidal… by the voracious caterpillary eaters...)         
in its a nostalgical crusted algal green desiccations          
           
in a similar sagacious silence of the books.. of the          
hard truth of words in as emotional art. .   as the          
truly devouted matchless symbionts of virtue.. well          
away from those foxy growling charades of          
the rough~ headed Aspergilli fungi... their black sporous            
choking dusts..  are armed naxal~ miscreants          
         
& but the beauteous irony          
exists everyewhere.. here... the vitally neeming in          
anti-viral principles of each sacred homehood here.. know          
well these "motherly" viral particulate sequences, even          
         
when in their rabid pandemic vigours of a mammoth          
conquering outbreak ..as a perfect Dharmic~ Karmic          
takeback weapon... more a panacea to all your cruelly          
gruelling corporate sophistications in blatant toxic          
atrocities  & the silken slithery soft~wovenly traitorous          
rattle vipers~ those abound backstabbing hypocrisies          
         
 of   y o u,   goddamn man(un)kind          
         
         
         
sssshhhh  NO…          
you f**kn  dunn know or feel            
"her"  ever, the Nature          
           
         
         
the "her"              
(..rising early to pray & harness in Surya Namskara Yoga          
 the March end's  awakening "Sun" that's seemingly so synthetic          
 in its clinically striking saccharine fluorescing ball of hued candy            
that in its boiling aggressive inner helial fusion core.. brightens          
quick as blinding  fireball..  of a peaking truth's sharpeningly          
crackling One Olympic flame of the Universe          
         
her          
swiftly steadying pace of each taking in~out Kundalini breath          
& the wide-open planetary eyes in align to her worshipping Sun)          
         
         
yes, the ''her"          
knows of the subsequent fantaish to the golden tinge gaze of Sun          
becoming sooner the bridal her 's diamond bejeweled third eye          
         
         
the "her"..          
of mornings ..in all the overnight conceptions shimmer in ripened          
panicular bearings.. overflows with the crying out pure lactational          
springs.. that just optimally wets with the holy milken WHITE          
in the vast sprinkling .. in opening up her sanctum sanctorum          
to her Sun's stunning spin, in the unfazed stillness posture          
         
now. do you, the exceedingly  unweeded lethal parasitic  man(un)kind,          
ever know, if not feel, "her' in all such intensive feltness springing inner..          
         
& see,  what now. your shameless selfish showcasings have only invited          
the karmic viral warriors once again... nothing more now. let the battle          
of your end.. begin now, you already globally super~spread pathetic          
brutal saprophytic mind.. where you often in misleading anonymities.. tour          
         
in eye~blinding roguish gimmicks, that          
         
         
in "her" ..          
explodes as continental drifts.. the messy chaotic shreddy chunks of her          
uterine walls afloat in the marooning pools of stenchy menstrual blood          
..,the Kali of her avatar rages in an unstoppably flooding hunt in the REDS          
--her lushly stemming thigh~terrains burn intricate in the undammed bleed          
unto the thirsting earthen porosities.. her padding fair white skirts capture          
Kali's apocalyptical streaks, flaring high as killer geometrical intersecting          
matrices... trapping~ trampling to execute your Kaliyug's unlimited lies          
         
         
         
"her"          
tears run BLACK from the thickety kohl~wood eyes in sweeping wildfire          
..looks up only to the sunning Him in the pencilling straight golden threads          
 streaming live bit~codons, pouring in the pure 'synchronous' strings          
         
         
of an          
e-motionally touch~healing transmutational rainfall            
..& her singing coronal core in no more fallouts          
         
         
you now kind enough mankind?          
         
         
         
         
         
         
         
         
         
#ERULGCT #3          
         
         

All writing remains the property of the author. Don't use it for any purpose without their permission.
likes

7

reading list entries

4
Commenting Preference:
The author encourages honest critique.