Content Warning : Do you want to continue?
This poem contains content which some readers may find disturbing.
It is unsuitable for children or anyone who is easily offended.
YES
I am over 18 years old, I have been warned and I still want to read this poem.
NO
I don't want to read this type of content, take me back to the previous page.
deepundergroundpoetry.com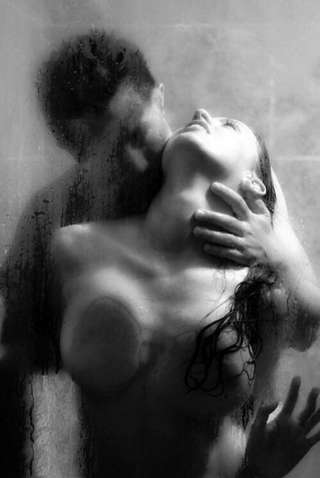 He wants to be friends and I want to go to war with him in the shower...
I hear
the water
running
and  
wonder  
how he  
made  
it home  
before  
me
right before  
peeking  
through the  
ensuite door  
and
his silhouette  
tells me  
he's in the  
midst  
of  
fisting  
his rock  
hard  
godliness
and
I'm in awe
hungrily  
waiting  
for him
to  
notice me
aching  
to be
pushed up  
against  
the glass
as he  
tilts  
my waist
and
penetrates  
my senses
hard & deep
with  
a fist full  
of
hair
as I decipher  
his inaudible
smutty
whispers  
before
he then
grips  
my throat  
and  
I grind
my hips
in the  
opposite  
direction  
to his
just  
to make it
hurt  
so good
until
we both
explode
upon
one another.
All writing remains the property of the author. Don't use it for any purpose without their permission.
likes

18

reading list entries

4
Commenting Preference:
The author encourages honest critique.