deepundergroundpoetry.com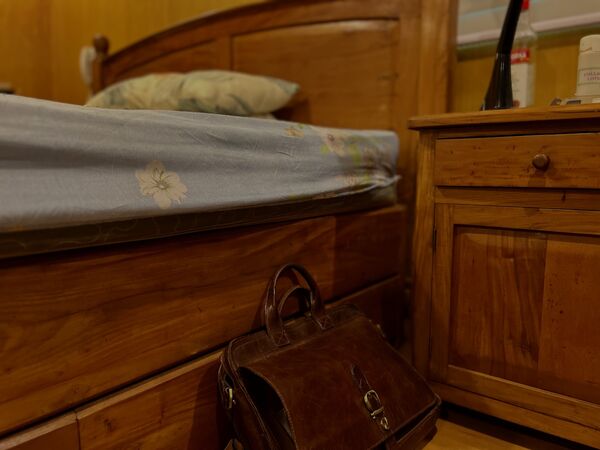 Molave's Secret
Molave flows into hammers then hands    
and shoulders of bridges and railroad ties,
a hardwood chosen for forever.
   
Light gold in interlocking stripes swarming    
the expanse of beds and dining tables,    
around torsos of heavy furniture  
   
but it shivers when the day changes,  
complains with loud reports --barks!  
plate tectonics in timber stirring me    
   
in the dark, insinuating into dreams,  
in sleep already distressed, like gunshots    
in the night but inside the bedroom.  
   
Impenetrable to rot and decay,  
legendary, dependable and dauntless,  
arms akimbo by day, crying at night.
All writing remains the property of the author. Don't use it for any purpose without their permission.
likes

2

reading list entries

0
Commenting Preference:
The author encourages honest critique.