deepundergroundpoetry.com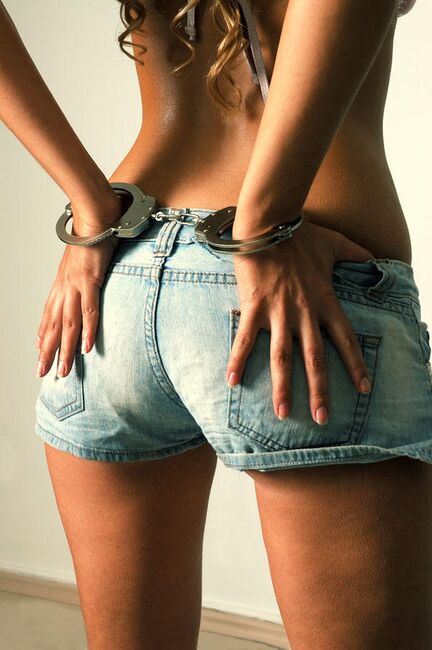 Strip searched... again.
I want to hear your demands
Your slightly censored phrases.
They turn me on like that,
And there is sweet ecstasy in them.

Tell me everything that you want!
And I will make my wishes come true.
Making you happy is my one desire,
I'll drag you into me.

And all the words and wishes
You read me my rights so harshly.
They sound like a punishment,
one that I need so badly.

Your tongue so sharp, brazenly,
it killed me with a kiss.
You know how bad I am always,
And so you arrested me.

Handcuffed my hands behind my back
Told me I would catch additional charges
You have the right to remain silent,
Knowing that I cannot be quiet.

I could not resist, frisk me
And you spread my legs,
then forced me to surrender,
You introduced a weapon into me.

I'm going crazy, you're so dangerous,
To a slight pain in my loins.
My temper already agrees everything,
You know my rap sheet all to well.

You have me very imperiously,
Buttocks are pressed tightly.
Now you are where it is very wet,
You are at the epicenter of the girl.

How I love it when you take me in,
captured you add to my record...
The need of my hot spots,
filled with Your flowing authority...
All writing remains the property of the author. Don't use it for any purpose without their permission.
likes

18

reading list entries

7
Commenting Preference:
The author encourages honest critique.