deepundergroundpoetry.com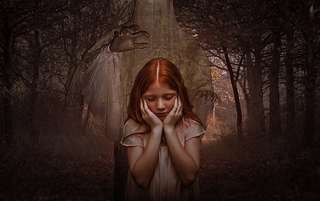 silent girls
I am all burnt edges, the bottom of the cake, this half cigarette. A little too pale and greedy for money. The sad tilt of my fatherís boots on the tile. This morning rain clings to the windows like scared, scarred children. Iíll swear Iím a virgin, my vape juice tasting of strawberry milk, all the lies my mother never told me. Winter is dying on my lips, in my stomach, my pretty glitter nails. Polished but useless. I lie still in my bed listening for killings in the woods. Spit unladylike down the well to gauge how deep it us, my mother's voice scolding me from miles away. My shoes still wet from the night before and a dampness between my legs. Itís like this all the time in my heart, everything broken down and surreal. So innocent, unaware of the insidious intent around it. My father a ladder to heaven Iíll never climb.

All writing remains the property of the author. Don't use it for any purpose without their permission.
likes

6

reading list entries

1
Commenting Preference:
The author is looking for friendly feedback.