deepundergroundpoetry.com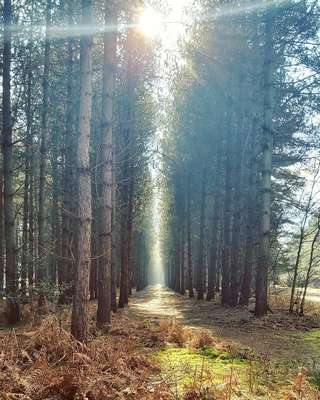 Rendlesham
Rendlesham

Stuff of Gods those woods to me,
Galilee that tastes of oil,
burns feral amber
come 'tumn time  
when evergreen,
fungi fiesta,
and in the Spring they do lay,
erect and in such profile lines
waiting on a bank transfer,
goods of which are never theirs.  
The humans call it forestry,
to me it seems hardly fair
yet stuff of Gods those woods to me
and I rest fetal,
barefoot, there.

Photo credited to Mrs Bellamy.
All writing remains the property of the author. Don't use it for any purpose without their permission.
likes

8

reading list entries

4
Commenting Preference:
The author encourages honest critique.