deepundergroundpoetry.com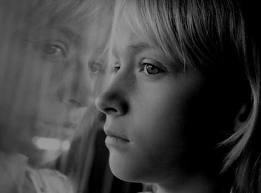 Abandoned
From a boy to a man
in a single day †
Now you say
you don't want to stay
††
You colour your version
of what happened back then †
You abandoned me
you are about to do it again †
† †
Brothers and sisters
left with a hole †
That can only be filled
with the light of your soul
††
Your struggle will end
not on this day †
What makes you think god
won't turn you away? †
† †
Failure is surrender
it leaves you weak † †
Death will not give you
the salvation you seek
††
You can Stay and fight
anyone can run †
Clean up your mess
your damage undone †
† †
I can give you so many reasons
you need to be here †
So many reasons
not to lose to your fear
††
Why cant you see
it's not just your life? †
So much will be lost
A mother, my wife †
† †
You leave all your kin
an incomplete heart †
The blame and the guilt
sure to tear us apart
††
Maybe you will come back
as somebody free †
A stranger in the park
that won't recognise me.
All writing remains the property of the author. Don't use it for any purpose without their permission.
likes

7

reading list entries

1
Commenting Preference:
The author encourages honest critique.