deepundergroundpoetry.com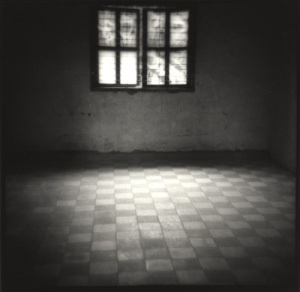 Little girl don't cry
At times I can be that little girl
the one that cries
looking for the touch of safety
seeing the world through worried eyes

fearing a parent

fearing the
constant
fuck you in my head
the fuck you that brings young me out to play

because I wasn't able to play
it wasn't for me
so they said
it was for the good children
the ones that got it right

"yeah" they slid out of a vagina
the same way I did
but the way they looked
felt
cried
must have been different
must have been right

coz I didn't get what they got
no hugs
love
family portraits
kisses goodnight

still I was lucky
for my four walls
and door
it didn't open
but it had a crack
big enough to hear the words
those words scared me
to not want to ever leave my safety

they haunt my memory
and bring this little girl back to the surface
and she don't shine
she don't laugh or play
she sees the world through eyes of fear
hate
it's ugly outside those walls

at times this little girl wants to go back
and if she does someone
           please please
throw away that fucking key!!


All writing remains the property of the author. Don't use it for any purpose without their permission.
likes

10

reading list entries

0
Commenting Preference:
The author encourages honest critique.