deepundergroundpoetry.com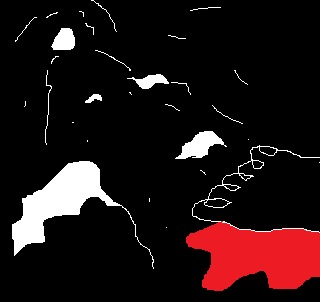 Lost, Forever Lost
I am lost, a soul long lost
in the darkness of the void.
Though indeed I fear
the task coming near
point blank,
for yes indeed I, yes I,
I am not prepared.

So sudden yet so dim,
a light starts now to gleam.
Slowly, Slowly, I ran.
I grasped, I stumbled.
Now is the time,
now is the only time.

Into the light I sail!
though bleeding,
feeling... death.
He is near. Oh God,
No! Surrender I will not.
Bleeding, feeling...
death, I plunged
into the light.

And so I'm free.
I see the land,
the air, the sea.
I'm free... am I?
For this is what I fear...
Though free from darkness,
I'm lost in the light.
All writing remains the property of the author. Don't use it for any purpose without their permission.
likes

2

reading list entries

0
Commenting Preference:
The author encourages honest critique.