deepundergroundpoetry.com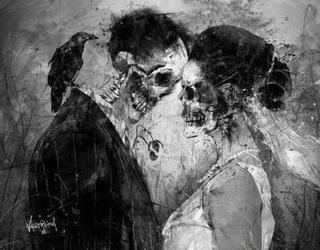 This Foolish Heart of Mine
The air around me still feels like bars.

My space is getting smaller and smaller.

Claustrophobia sets in.

Trying to breathe but you sucked all the oxygen away.

With your words as sharp as razors,

Cutting at my human flesh.

My skin breaks and peels,

Seems it will never heal.

Run your tongue along my cheek,

taste the tears you brought.

The tears you seem to love to see.

Your eyes are just more bloodshot than normal.

I am the closet you cannot close.

Your the devil in me I suppose.

How many more times do I have to break,

To make me indestructible.

Drive your knife in my most vulnerable spots,

Until I am curled up on the ground.

Even on the ground, I still look up at you to say "I love you.."

There is simply no winning in this.

I give life to you just to have more sucked outta me.

Where you mean everything to me,

I seem to mean nothing to you.

But I love it.

This foolish heart of mine,

Will always love you...

No matter how bad it hurts.
All writing remains the property of the author. Don't use it for any purpose without their permission.
likes

1

reading list entries

0
Commenting Preference:
The author encourages honest critique.