deepundergroundpoetry.com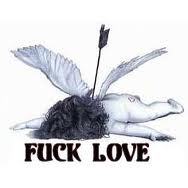 Nothing Worse Than Catching A Scrub
You said I love you,

Hell I said it too.

The only difference is,

That I didn't lie to you.

You know what??

I am not even going to get bent over this.

I have had just enough of this.

I am damn too good for this.

Don't expect me to be there when you realize,

The time was here but now its gone,

Gone beyond repair.

All your lovely comments I done cut them all up and blew them away. Gone.

Wish me well even though you said go to hell.

Your the one that has the one way ticket.

I just do a little shrug of the shoulders and brush of the shoes and I am good.

Then I transform,

Everything you done bad to me makes me a different person.

I just keeping changing, but not for the worse.

No no for the better, I am much wiser now.

I can smell bullshit a mile away thanks to you.

Those lame ass lines you thought was it, I got them written down and they make me sick.

Those tricks you had that you thought made me shake and quake,

Its called a fake.

Please I have had more pleasure eating some shake n bake.

So no hard feelings from me, nope not at all.

Maybe a thank you for not letting me fall.

Just a spoiled fish I caught at the scrub lagoon.

I throw you back in, don't you come back soon.

Nothing worse than catching a Scrub....
All writing remains the property of the author. Don't use it for any purpose without their permission.
likes

1

reading list entries

0
Commenting Preference:
The author encourages honest critique.