deepundergroundpoetry.com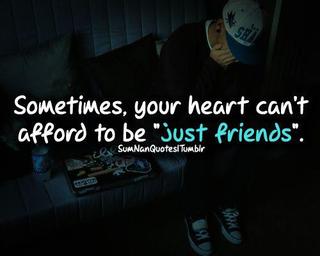 Do You Notice
Here we are,

At the bar like every Friday with all our friends.

It gets harder and harder every time I see you.

Why do I feel this way?

We are just friends.

But you have my heart and it aches.

Do you notice when our eyes meet,

The weakness I have for you,

The tears I try so hard to hide.

Do you notice when I start to blush, when someone says your name.

In my stomach there's a pain,

See you walking my direction and I go the other way.

Whats the reason why I scream in my head??

Something more than a crush,

Do you even feel the same?

I love everything about you,

Something so beautiful hurts so much.

I get nervous around you and I love it,

My knees get weak but will you catch me when I fall.

Something is taking over me,

When you smile, I just melt and it breaks me down.

I didn't ask for this so it must be pure,

Please tell me you feel the same,

Just push me against the wall and whisper in my ear,

I know and I love you just as much.

Tell me something I need to hear to make this go away.

Can't I make you happy?

Can't I be the comfort you seek?

The laughter late at night?

I stare at the sky and wish for a sign,

As thoughts of you race through my mind while I try to sleep.

I see your face and I hear my favorite song,

Yes I love it babe, I love it..

But I can't be around..

I am just breaking down, do you notice?
All writing remains the property of the author. Don't use it for any purpose without their permission.
likes

6

reading list entries

0
Commenting Preference:
The author encourages honest critique.