Content Warning : Do you want to continue?
This poem contains content which some readers may find disturbing.
It is unsuitable for children or anyone who is easily offended.
YES
I am over 18 years old, I have been warned and I still want to read this poem.
NO
I don't want to read this type of content, take me back to the previous page.
deepundergroundpoetry.com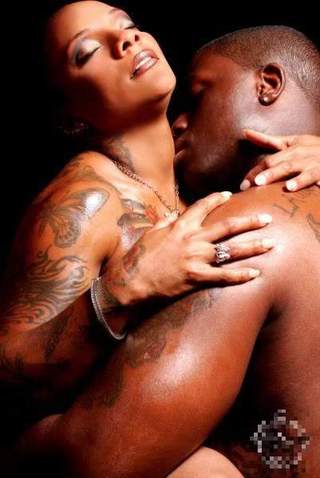 When A Woman Is Hard............
 
     
(......."this girl is on fiyah")    
     
     
"When a woman is hard    
There ain't no need to talk about it.    
When a woman is hard (mmm mmm mmm)    
There ain't but one thang to do about it............."    
     
     
Now that I have your attention      
Let me just mention    
She get's aroused just like you    
It's like a natural high    
Why ask why?    
Boy just "make it do what it do."    
     
"It's written all over her face"    
No disgrace.    
She's got a helluva' itch that's needing a scratch    
When a woman get's hard, like Ms. Badu "she cums for real"    
You know the deal      
and you've met your match.    
     
Take a look at the canvas    
Spread out on naked, satin sheets    
Enough to make a grown man blush!    
"Makes me weak and knocks me off my feet!"    
     
Nipples hard, her constitution peaked    
Pussy wet, can you feel the massive heat?    
Breast a heavin'....."points all way up high"    
"X'cuse me while I kiss this purple sky"    
     
     
     
"She may be young (or old ) but she's ready"    
She want some "meat"....... not a bowl of stale ass spaghetti.    
Be the "master chef" cuz she's wantin' a full course meal    
Cuz when a woman is hard, she want's "something that she can feel"    
     
Her nipples ain't the only thing hard today.    
Sure, suck 'em in your mouth, guaranteed you'll be on your way.    
Pussy lips swollen, and her kitty needs a tease    
Get them fingers in deep    
"Just a little bit more tongue …...please"    
     
She bears her precious pearl    
and it's as hard as a rock    
massage it with your hands    
rub it with the head of your wet, swollen cock......    
     
.......til it's drippin' sweet honey    
flowing down between her wet slit.    
Finger fuck that pussy    
Hit that "G"......hear her scream "Ohhhhhhh Shhhhhhittttt!!!!"    
     
Her hips are rockin' and a rolling    
Her noni's steamin' hot.    
I hope your ass is ready      
to give her all you got.    
     
Rock hard and throbbin''    
It just don't matter    
She's trynna' pitch a "no-hitter"    
so you better be the batter-batter.    
     
When a woman is hard,      
her mind is in another place.    
She wanna' pop that coochie mon     
Let her pop it in your face.    
     
Time to give her "big poppa'"    
Sink it in 9 inches deep.    
Become a "slave to the rhythm"    
Rock the boat......make them "honey buns" weep    
     
Titties bouncing like maracas.    
'bout to make that honey nutt    
You got your finger on the trigger, boy    
Slip a digit in her butt...........    
     
.....for when she's hard and cummin'    
You'll feel the whole world shake    
Ride her deep, hard and steady.    
You just might survive the quake.    
     
"When a woman is hard    
There ain't no need to talk about it.    
When a woman is hard (mmm mmm mmm)    
There ain't but one thang to do about it.............".    
     
     
   
     
     
Author's Note.....(This is my tongue-in-cheek attempt to be vulgar, crass and nasty.....while still getting the point across. Enjoy)
All writing remains the property of the author. Don't use it for any purpose without their permission.
likes

11

reading list entries

2
Commenting Preference:
The author encourages honest critique.