Content Warning : Do you want to continue?
This poem contains content which some readers may find disturbing.
It is unsuitable for children or anyone who is easily offended.
YES
I am over 18 years old, I have been warned and I still want to read this poem.
NO
I don't want to read this type of content, take me back to the previous page.
deepundergroundpoetry.com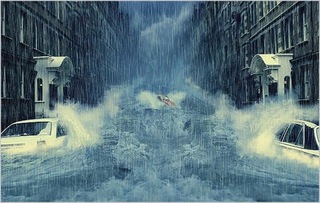 Breathless..jaito †featuring †strider
Its obvious and clear that there is no air
Everything is dirty, not one of them is fair
From the time I was an underdog now I am a player
Whats certain is that u cant win without a prayer.

I have an illness, how can I be prepared
She is my distraction and she never cares
I died for her sweetness that's what dared
Instead pain after that has always stared.

I thank her for making me a champion
Her deep hate made my hustle a gabion
Im winning because of her dirty horn
That evil play gave me a title like fab ion.

As I cry with pain,I count another trophy
When I blame myself, everyone knows me
My cheeks are all wet, my flow becomes a gold list
Thanks once again for defining me shawty.
Burning just for the sake of affection
I love and hate it being in this situation
After all I will make my creation
And make the best out of this occasion.
"Breathless" Part II †Collab with JAITO

With baited breath,
I lied waiting for the
downward spiral of
the needful scrapes
you fed me in small
bits and pieces from
your glorious table.

Promises of nuclear fusion,
floating magical orbs and
explosive suns confused us,
leaving both breathless,
me especially,
you left me bleeding.

The subtileness of
your elusive smooth ways
lulled me with a grand smile,
I would walk the hard miles
to get my breath back,
to see you again with me,
to live the dreams
we had once.

I know you keep
my broken heart
in a glass jar by
your cracked window,
to remind you of victory,
you made me history.
Please sweet pea,
can't you see,
I'm smothering in the
love sickness
I still have for you,
totally breathless and
in dire need of your
precious kindness
to make
us
breathe
again.

All writing remains the property of the author. Don't use it for any purpose without their permission.
likes

7

reading list entries

1
Commenting Preference:
The author encourages honest critique.