Content Warning : Do you want to continue?
This poem contains content which some readers may find disturbing.
It is unsuitable for children or anyone who is easily offended.
YES
I am over 18 years old, I have been warned and I still want to read this poem.
NO
I don't want to read this type of content, take me back to the previous page.
deepundergroundpoetry.com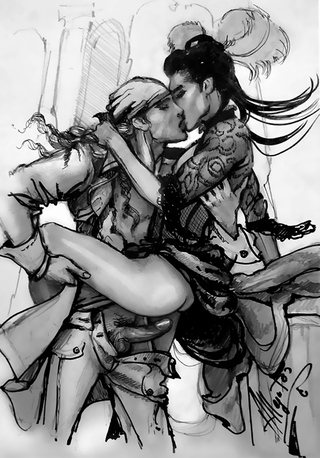 Hot Sexual Desire
Into my ear you whisper things that make me weak
with desire a fire inside me starts to burn
Oh how you set my body ablaze
My eyes you look into as though you can see my soul
I love your mysterious and provocative gaze
causing you to touch my skin your burning flames I feel
Then your kiss upon my yearning lips
Our tounges hungry indulging their craving, to feel the poison
Your soul, blood boiling throughout
Emotions electrifying pure intoxication
stimulating, your hands flow over me
Touching my every curve every part of me...
My legs seem to move apart automatically
a mystical ride you lift me on
while my body you know will guide the way
Making love all night long, just listen to our song
Flames of desire and passion take control of us
your hands upon my breasts, such an exciting sensation I feel
Eager lips kiss my hard erect nipples
The more you kiss the stronger my hunger and sensation
builds you set my body free,as I feel you enter deep inside me
I feel a rage to incredible to resist
all I want is to let go, you got me yearning, soaking wet
I feel you pause deep inside me and pull out and push hard back in with ecstacy and pure delight
I moan, and get shivers all about
But...
From a fire lit inside my being as I scream and beg harder and harder your name I call out
Anguished in bliss I cry out, a slight sigh gasping for air
This fire between us so immense so full of thirst and heat
not even water could extiguish this fire in me, burning endlessly
You take me higher and higher than I have ever been
I'm the magical ride and I invite you on
I just can't get enough you bring out the hot desire in me
As we reach the moment of our climax, laying side by side
I go down to lap up every last drop of sweetness you have left
inside, you have me craving more how your taste I adore
All writing remains the property of the author. Don't use it for any purpose without their permission.
likes

7

reading list entries

0
Commenting Preference:
The author encourages honest critique.