deepundergroundpoetry.com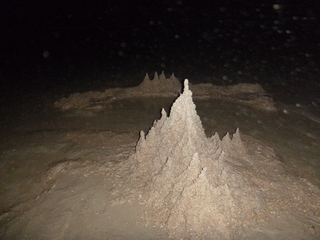 Poom Tittle P'poom........
runnin'round
          running as-if(like)
hellbent
         wit death at heels,
angel's
        sweet critique (O'pine!)
say
    no-thing gentle head shaking
bluegreen
        disbelief   of  [of]
inability
          to belief  any-thing
thinkable
          in 'human terms'.....


"yes, dear doctor, twas-as-if
                 a momentary pain
             of/in  yOur head, stabs
                  acute sharp
               (almost blinding)
& goes'way slippin on it's own denials..."


      do ye 'remember? when?...' living in th'context
of death-or-alive,
           as if alive,living for that
fun-filled  future
                t'Have It My Way, to Be It
as Iyam
         fuckly foolenough to pre'scribe
thru
     me motherbr'otherly dead daddy'dada(esque)
dilly'dally
           daydream, wh'ere all are togather'd
Together Again
              all  justlike/as-if
No Thing
          had ever happened, & yes, yeah for-sure,
no thing evernever
                     did happen ---'least
not like any-of-us th'ought 'it' did

xxxxxxdkzk2012octoxxxxxx~~~~~~~~~~~~
(--*foto*by*DKZK*aswell*--)
             
All writing remains the property of the author. Don't use it for any purpose without their permission.
likes

4

reading list entries

1
Commenting Preference:
The author encourages honest critique.