deepundergroundpoetry.com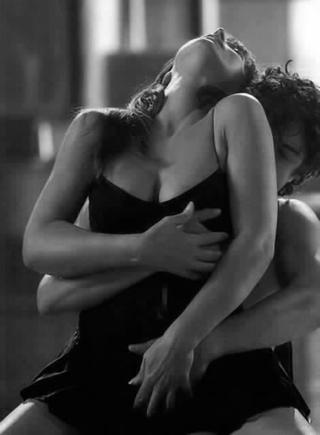 Yo Deseo (I Desire)
In the still of my heart...

I Desire to hear the "Lovers Whisper"
speak passion into my ear,as I lay
with eyes closed....
Disrobed, and soul exposed.

As gentle hands massage, touch, and kneed
me like dough, removing the ache
of discontent and neglect from my soul

What I Desire
Is a force unto itself of Need....
not a want but a magnetism of mated
hearts from his to mine...
with the possibility of Love shining
in his eyes....

What I Desire
Is to be his obsession
and his delight...as he
shares this confession
in the wee hours of the night

I Desire ....
The flame that ignites
with his kiss as I tenderly
bite his succulent bottom lip

To be enraptured by the tone of his voice
when he says "hey precious"
just knowing that he wants me makes me moist
as I imagine him caressing my ample frame
I Desire to melt when he speaks my name

Yo Deseo,
Yo Deseo con toda mi alma
I Desire
I Desire you with all my soul


Busco la llamas dentro de
Ti para calmar las llamas en mi.
I seek the flame inside you
to quench the flame in me

As my flesh cries out for him
my heart whispers his name...
Mi Amour


as the possibilities of a complete
partnership of heart mind body and soul
appear on the horizon....

I close my eyes and open my being
to my hearts Desire.....
Yo Deseo.....
Yo Deseo la llama
de mi corazon

I Desire the flame of
my heart.


All writing remains the property of the author. Don't use it for any purpose without their permission.
likes

4

reading list entries

1
Commenting Preference:
The author encourages honest critique.