Content Warning : Do you want to continue?
This poem contains content which some readers may find disturbing.
It is unsuitable for children or anyone who is easily offended.
YES
I am over 18 years old, I have been warned and I still want to read this poem.
NO
I don't want to read this type of content, take me back to the previous page.
deepundergroundpoetry.com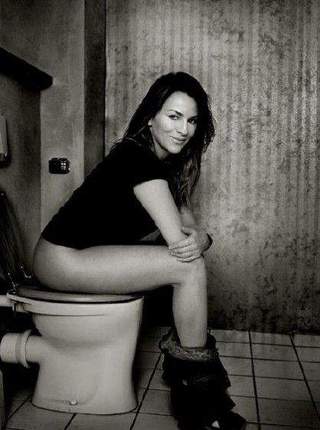 Oooooooooh Sheeeeeeeet !!!!!!!!!!
"Oh she may be weary  
Them young girls they do get wearied    
Wearing that same old shabby dress    
But when she gets weary    
Try a little tenderness......."    
   
Young and dumb    
Full of cum    
We reflect on the memories    
of our sorted past.    
   
.......but some of the memories seem to haunt us forever.    
They last, and last and last....    
   
New job, new town    
Sylvia was amongst the first of the new faces that I found.    
Now I'm not really a shallow type of fellow    
No, most of the time I'm laid back, cool and mellow.    
She definitely wasn't the prettiest lady in this little southern town......    
   
......but hey, I'm a pro and I like to flirt.    
She's single and likes to mingle so what will it hurt?    
The distance from my job to my place was 35 miles away.    
She picked up on that morsel and said to me one day......    
   
"You know, I kinda' dig you Music    
You work hard, for real.    
Sweetie let me invite you over to my place    
for a good, home-cooked meal.    
   
We'll have some stuffed pork chop    
Saute some Zucchini, some fresh bread-that'll work    
and then the piece-de-resistance'    
A very special dessert......"    
   
Well, about 5 o'clock, I'm walking through her door.    
The place smelled really, really good.    
She's layed a spread out on the floor.    
Everything was laid out    
just like she said it would be.    
The meal so far is delicious    
and after a couple glasses of wine, she started to    
"look" pretty damned good to me.    
   
She wore this little Coca Cola Shirt.    
Across her breast were the words "It's The Real Thing".    
And she had some big , old pretty legs    
spilling from some small, tight shorts    
held up by a little, bitty old drawstring.    
   
(......which was already loose by the way)    
   
"Let me go on back here and get your desert ready."    
I watched her round derriere bounce to and fro.    
In minutes, she called "come and get it".    
I followed her voice to a dimly-lit room with an open door....    
   
The room was illuminated with hundreds of candles and incense    
Sylvia lay naked on the bed    
Her oiled skin shimmered in the faint light    
and without another word said......    
   
.......I joined her.    
   
I could tell it had been a long time    
She got me out of my clothes so damned fast    
It completely blew my mind.........    
   
(......and just as quick, she begin to suck and pump my rapidly, growing dick.)  
   
She was determined to take me "around the world in a day"    
Swung her hips around to a "69"-my lips mark the spot.    
With a little bump and grind, we wasted precious little time    
getting each other very, very hot.    
   
My dick was harder than calculus    
and her pussy was so deliciously wet.    
Before I knew it, my hands were wrapped around her ankles    
and her legs opened as wide as they could get.    
   
She looked in my eyes......a gaze that said to me    
"We gonna' be rolling in the deep"    
Before I drove this dick deep inside her, I just had to taste her.....    
phat, juicy, hot, horny mmm mmmm mmmmm.........    
That "pussy meat".    
   
I relaxed my grip on her legs for just a minute    
and my big lips and talented tongue began their assault.    
   
A slow, delicious massage on her puffy lips, wet slit and swollen clit.    
Grinding her hips furiously into the mattress.    
Insaitiable.....deep moans and groans!    
Her beautiful long nails dug deep into my flesh    
I thought babygirl was loosing it.    
   
You know the man in me was feeling like the damn king!    
   
Right then and there,  
this sound began to eminate.    
Vague rumblings from deep within .....her belly.    
I wondered was it something that we ate....    
   
(.....that thought only lasted but a moment)  
   
I just kept on eating that "good and plenty"    
I aim to please and babygirl gonna' bust this nut.    
Wave after wave of sensual vaginal contractions    
I slowly pressed my finger deep into her butt!!    
   
(Man, didn't it rain, didn't it rain?)    
   
A strange sensation of pressure  
began to build up inside    
Again I heard those distant rumblings....    
as my finger started it's retrograde backwards slide.    
   
Fingers punishing that tight puckered hole,
I felt it start to happen.    
Her body tensed sharply as she's    
all over the bed just a thrashin' !    
   
"Heyell to the Yeah!! You bout to cum sweet thang!"    
Furiously I'm massaging her swollen, sexy big clit    
positioning my face so that I can see the fireworks....and then    
"Oooooooooh Sheetttt!".......the words erupted from her lips.    
   
The rumblings from her tummy grew louder.....    
"Oooooooooh Sheetttt!".......exploded from her big ass.....    
.......violently she began to thrust those hips  
   
gripping my head tightly between her smelly, brown, shitty thighs!    
Came so hard till she fell off the bed    
Creamy brown scat all over my face    
Filling up my nostrils, covering up my eyes.....(damn, damn, damn!)    
   
And so it goes.......    
   
If ever you hear that distant chocolate thunder rumbling    
and you find yourself "rolling in the deep"    
Brother's and sisters, please heed the warning.......    
When she screams......."Ooooooooooh Sheeeeeettttt!!"    
   
   
   
   
   
   

All writing remains the property of the author. Don't use it for any purpose without their permission.
likes

9

reading list entries

1
Commenting Preference:
The author encourages honest critique.