deepundergroundpoetry.com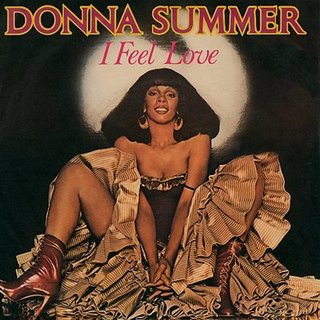 I Can't Breathe..........
"When I was just a little girl, I asked my mother what will I be. Will I be pretty? Will I be rich? Here's what she said to me........."


Today was a good day.
Bright skies, soft, white clouds
Beautiful. Chasing all the clouds away.

Not a care or a problem
Seemed to be an absolutely perfect day
Until the black and white of today's headlines
blended into an awful shade of gray......

Beautiful, brown-skinned Donna
left us all today.

Damn!!!!  I can't breathe.  I just can't catch my breath. Loosing so many I cherish. It's
scaring me to death.

I point my car towards Northampton County
Got to clear the cobwebs from my head
Stopped in at Gaston grill for conversation and breakfast
Greeted by the news of Chuck Brown's passing.
Yes, a founding father of "Go Go" is dead.

I gasp...."Help me, please help me.  I can't breathe!"

I look to the sky and the sky is crying
The past six months have been quite hard
Whitney, Duck, Davey and Earl
have passed on through the light to touch the face of God

"People get ready, there's a train a comin'"
Jim Marshall, Caroll Shelby, Ferdinand Porsche have all climbed on board.
Robin Gibbs "started a joke" that made the whole world start crying........
......and then he finally died.  He simply climbed aboard.
He didn't need no ticket; he just prayerfully thanked the lord.

With each passing spirit
within each passing moment
I feel my own mortality drawing nearer and nearer
Greatness and great ones leaving my presence so swiftly
My own life coming into focus; fate is being made clear and

I struggle.....
.....but I can't breathe.

Yes as we live, so shall we also die
Praying along the way to meet that "Spirit in the sky"
Feeling just like the book of Genesis-maybe they've been caught up in the rapture
Before the days of Armageddon, I hope that my soul too shall be captured

But still in the flesh, I wonder
Whatever will be be, will be
The future's not ours to see......
.......que sera', que sera'

My God! Please help me!

I just can't breathe........




Author's Note (A Tribute from an artist to a few of the artist that have left an indelible mark upon our lives; never ever to be replaced.  These are living spirits that helped make our existence bearable. They were important parts of what helped to make us all human.  Godspeed 2 U all.  "Everytime you go away, you take a piece of me with you"......Paul Young)

Every Time You Go Away.......http://www.youtube.com/watch?v=hUKBuAkr4Lg  : )
All writing remains the property of the author. Don't use it for any purpose without their permission.
likes

8

reading list entries

3
Commenting Preference:
The author encourages honest critique.