deepundergroundpoetry.com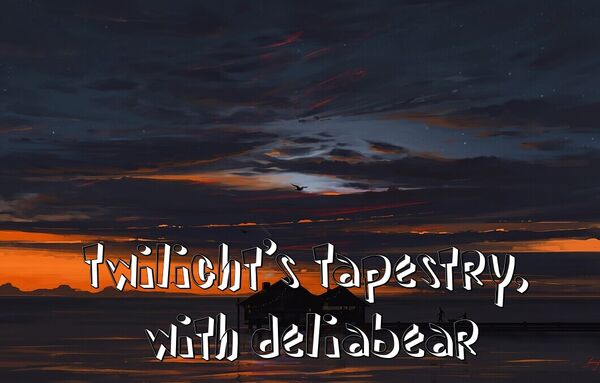 Twilight's Tapestry - with deliabear
Behold the seducing silence of twilight's magic tapestry  
as shadows intricately lace the worn pages of the ancient dark  
As naked entanglements of bark haunt my shade  
in a profuse display of nature's erotic intimacies  
The sky looking down on me with its Mona Lisa eyes  
drowsy with the melancholic passage of time  
A spiral fluttering of cascading leaves  
replicating descent of memories from my mind's eaves.  
 
 
All writing remains the property of the author. Don't use it for any purpose without their permission.
likes

13

reading list entries

2
Commenting Preference:
The author is looking for friendly feedback.