deepundergroundpoetry.com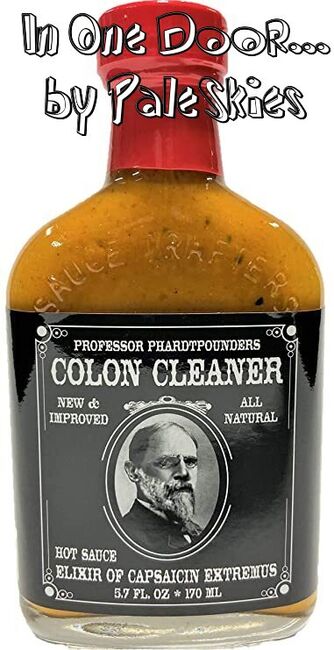 In One Door ...
Friday night was league night and I was Captain of the team. I was setting a good example by keeping the chitlins warm in the bucket of grandpa's backhoe.  

"O say can you see?"

A flyover of  5 wild turkeys in information with colors of red, white, and blue trailing. In one door and out through the car wash. Saaaaaaaaalute!

The bowling alley had four lanes and one frigging avenue that was set aside for long-eared rhubarb. Aunt Thema Imogene was smoking the weasel in the BBQ pit to make Manwich sandwiches. Granny had just polished her out-of-pawned, 1964 Kawasaki motorcycle. Using hot sauce colon cleaner without leaving a streak.

Now she was clogging, naked, toes scratching on the linoleum at the bowling alley, spitting an amber shade of tobacco juice. Her titties were keeping up with the steel guitar and mandolin of the Fireman's Auxiliary Band. Next week taking her clogging team to the horseshoe pits.  

The Second Amendment to the Constitution says that she has the right to bare arms. That is what naturism is about. Spitting, baring and clogging. Last week it was, "Waltzing Matilda", with a  backup trio singing, "Only jolly swagman camped by a billabong." What the hell is a freaking billabong!    
All writing remains the property of the author. Don't use it for any purpose without their permission.
likes

0

reading list entries

0
Commenting Preference:
The author is looking for friendly feedback.