deepundergroundpoetry.com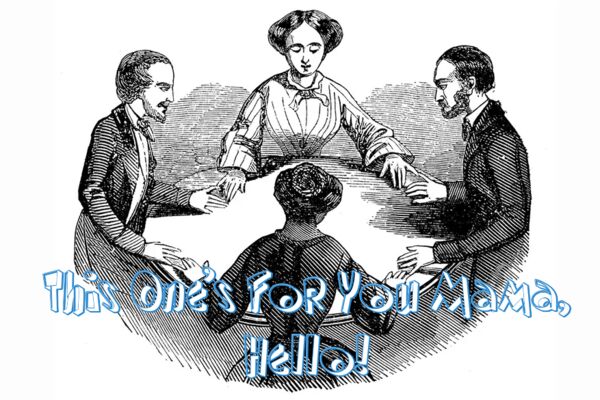 This One's For You Mama, Hello!
Séances are for the dead, listening,  
like you the dead are lonely,  
they dance alone and cry    
hungering for your voice  
 
never invite a ghost to your séance,  
unless you want to go insane,  
ghost will attract others  
like the Mad Hatter  
 
set up a spiritual-friendly atmosphere,    
a lava lamp or incense will do,  
no need for a gun,    
don't encourage smokeless tobacco  
 
make sure the table is round and level,  
never give them momentum to fall off,  
maybe the music will calm the beast,  
like, Old Time Rock & Roll  
 
 
   
 
 
All writing remains the property of the author. Don't use it for any purpose without their permission.
likes

2

reading list entries

0
Commenting Preference:
The author is looking for friendly feedback.