Content Warning : Do you want to continue?
This poem contains content which some readers may find disturbing.
It is unsuitable for children or anyone who is easily offended.
YES
I am over 18 years old, I have been warned and I still want to read this poem.
NO
I don't want to read this type of content, take me back to the previous page.
deepundergroundpoetry.com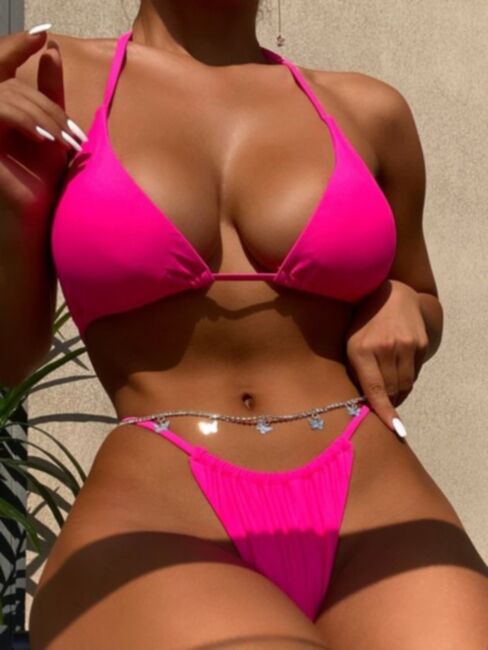 This Is The Second Time This Has Happened...
CVG International Airport      
Lost And Found Department    
   
This is CVG, the best flying choice      
Mm... I already like his smooth baritone voice      
Yes… I was a traveling passenger on one of your flights incoming from New York early this morning      
After brunch, and a little sight-seeing and touring      
I am now finally unpacking my clothes      
And I am missing an item, and where it's at, only the good Lord knows      
What is the item ma'am, and how much did it weigh      
Ahh..      
Please continue, I do not have all day      
It was a thong okay      
For that expensive piece of attire I stated in his ear very proud I heard rustling, then no sound  
Hello, is anyone there... Hellooooo…. ooo I swear      
What are you willing to do to get your item back      
No, he did not just ask me that      
   
Oh, I see… he wants to use sex as a weapon      
Have you already sniffed the crotch, loving my fragrant essence      
Did you imagine tasting me when my cunt it's
all wet      
Looking down at my tempting body, wrists bound in your bed, naked      
   
Parting my thighs, fingering my soft bush, sliding past my soft folds      
Then smearing over my lips my dewy lush waiting to shoot inside me your throbbing load      
Your palms sliding up a thigh, anticipation in your touch as I let              
The silken fabric of my thong sent your body into physical depravation duress              
Had me on the cold floor, ramming my pussy repeatedly without any cares as you do best              
No need to have taken them, you could have pulled me to the side and just asked              
But why, when you have the key to the sweet candy shop as it advertises what I sheath over my firm ass      
   
Can we meet please      
For one night just let us be      
I guarantee you will want others      
My mouth coveting your dick under the covers      
My pussy over your face, your tongue sapping my honey as my slit hovers      
   
The feast of your desires blanketing my pussy lips              
Clenching in anticipation my curvaceous hips              
Your tongue riding to the center for a dipping lick              
Does my thong taste like the vintage Italian wine as the elixir when worn, will stream down to my clit                
Mm.. whispering to the winds you loving the flavor of my skin as you mouth a perky tit              
Greedily slurping the sweetness, getting intoxicated as you lap my wet abyss      
   
Do you want to slide them up me, the down my thighs to my ankles with much control              
Umm, I can't refuse your desires, with a finger snaking inside my pussy hole, sliding my thong past my knees as your lips patrol              
One lick, two licks you have not even pulled them completely up              
Pushing them back down to my ankles to slip a finger inside my tight butter rum creamy cup                  
           
A handsome stranger, who I would love to apprehend his dick inside my mouth and give him his manly just due      
Enticing the hunger of his mood              
Choking off the length of his throbbing erection as I'm slobbing and stealing his release for my oral food              
Fingering myself hopefully, my thong you will give back to me              
Withdrawing my mouth after I've depleted you from the interrogation as I tease              
For you to bargain for my mouth, my pussy, and ass you would love to please              
Giving you a slice of paradise I must conceive      
   
Would you like me to become your reality      
Then you can watch me dance for you and gift your loins, as my body you will appease      
Turning you on      
Impatiently opening my legs      
Your tongue wandering up my thigh, sniffing my aura, waiting for me to beg      
Fingering my pinkish nature then letting you taste it, then me all night long      
   
I get off in an hour      
I can get us a hotel suite, feed you grapes, wine after you let me wash you up with my tongue in the shower      
   
I will be in my trench coat, garter, stilettos, and no thong      
Then I will see you soon, I hope the lady has no qualms about when I make her loudly moan      
Mm… it's my only body ring tone, and louder if you please me past the break of dawn      
See you in a bit      
Silence greeted my cell phone.. mmm…  a stranger I can mentally seduce into the heights of bliss
And dick whip…with my soft teasing of my ruby red lips  
All writing remains the property of the author. Don't use it for any purpose without their permission.
likes

4

reading list entries

2
Commenting Preference:
The author is looking for friendly feedback.