deepundergroundpoetry.com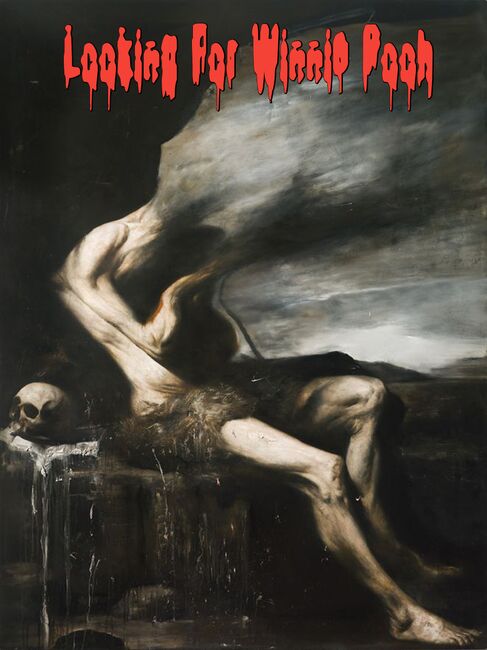 Looking For Winnie Pooh
In my nightmares playing voyeur to a monstrous dream of fornication
with my cross-circuit Winnie Pooh. Up the elbow of dark, grasping
old sidings of my peckerwood memories. Featuring a corpse
in a macabre negligee,

Caning my weaken effigy. Hearing the floorboards gasping, whispering
silence, to a minor quibble, Perhaps, the Burgomaster cleaving
my mind's mannequin bird nest, for an omelet and a piece of dried toast.  
Then a chorus of applejack on wheels among the psychopathic garden gnomes.

Whistling Scooby-Doo, burying my bones in the withers of the dowager's hairs,
posthumously. Those were the graves when lifelong friends were staved
without an ounce of conspiracy, shaving the neck for blowflies.

Looking for Winnie Pooh.

All writing remains the property of the author. Don't use it for any purpose without their permission.
likes

1

reading list entries

0
Commenting Preference:
The author is looking for friendly feedback.