deepundergroundpoetry.com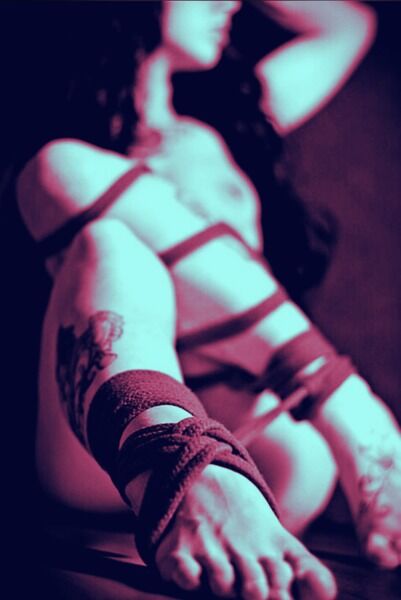 Tiny truths... in glimpses

I want to shrink down  
slither deep inside  
warm myself  
until I'm dripping  
of your sweet mastery  
 
Smile through welcomed howls  
try to still  
as the sear burns  
into each cell
 
Fusing  
two  
to one  
 
Divinity and destiny  
beautifully procreate—
birth a new life  
In understanding the needs of the flesh;  
The ying and yang  
of our power exchange  
 
How desire's rippled current electrifies!  
My knees wobble
I'm a new babe  
that warm debauched thoughts  
cascade  
 
Found existence created specifically  
to flare my senses  
into pure chaos,  
pillages... everywhere  
 
My lips moisten  
along with all the other places  
I love to have wet  
 
Seeking out cavernous depths  
mental calibrations  
interpret  
explore  
become
 
Taboo is a misnomer  
 
Fledgling chemistry throbs  
second to second  
torment
 
My soul's truest beckoning—  
needing you  
to have your way with me
Calls forth out of every pore  
from the surrealistic cellular level  
to the hardcore fashioning  
that you bury
so very deep...inside  
 
The direness of that ache  
is overwhelming.
Pain— pleasure
dynamically dueling  
uncovering - discovering  
 
Letting go even tiniest concerns  
where self consciousness dictates  
embarrassments
I find myself,  
allowing each enjoyment heard—
affirmations  
in begs
and  
pleas  
 
Recognizing the amount of tangible lust  
I exude, demand and require
speaking with my body  
what I cannot always rightly convey  
even with the cleverest of words  
 
Deliriously shrunken down
feeling every single part of you  
infiltrate me  
marking delicious ownership  
again and again  
I become pure devotion  
and  
fully aware  
the deep  
meaning  
that is  
 
 
Yours.  
 
 
 
 
 
 
 

All writing remains the property of the author. Don't use it for any purpose without their permission.
likes

20

reading list entries

10
Commenting Preference:
The author is looking for friendly feedback.