deepundergroundpoetry.com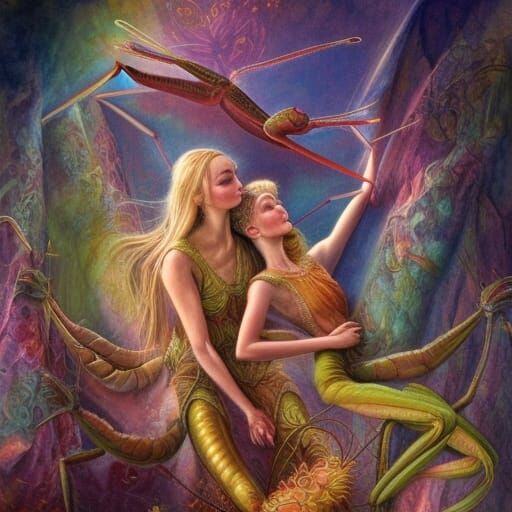 Match Mate
Do you know how water can taste like itís stale,
†† † † †unable to quench the thirst of itís own parched throat?

Thatís how my mind is feeling right now, plus Iím thirsty.

The effervescence of my affection has risen to the surface of my hearts desire.
My passion finds itself smoldering under gentile whispering wings.

You have nettled me long enough.
Iím going disappear into the recesses of my resolve.

Then you ask me whatís the attraction and I tell you itís because I am attracted.
My love, I am your true darling, in my mind.

Across a time before eternity, we were made a match in heaven by the ancients of old.
We were meant to be together, itís why weíre united.

Weíre like a song from another era.
Like a tune on the wind
†† † † in search of a shoulder to land on and an ear to listen.

A bird flying high, a flighty feather.
An angel lost in song, a choir of voices lifting us on high.

We sing the same songs.
Your song is my song.

I sharpen my wit on your inner sentiments.
We tighten our grasp on each otherís peculiarities.

I hear about your devotedness.
Your attraction is my attraction.

Your soul is my soul.
My soul is your soul.

I have always had this yearning.
Itís the way I feel about you.

I am the mantis of your prayer.
I will starve myself before itís answered.
All writing remains the property of the author. Don't use it for any purpose without their permission.
likes

3

reading list entries

1
Commenting Preference:
The author encourages honest critique.