deepundergroundpoetry.com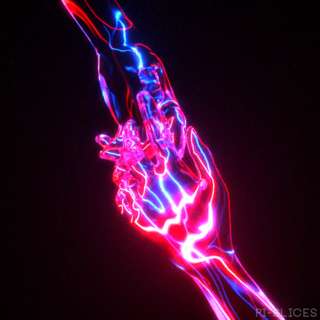 THE TOUCH
We approach one another with arms outstretched
fingers entwined at the first hint of a gentle touch
bodies drawing closer with our hands alongside.
Lips caressing lips, the softest of a welcomed touch
our hands now release as we envelope in an embrace
a lingering hug with soft whimpering moans.

Fingers between shirts as silken caresses slide
hunting and seeking hidden skin to ravish
goosebumps form as breathing becomes deeper.
Baby soft fingers with the slightest and gentle touch
starts with a forehead kiss, then a shoulder rub
soon our groins awaken and begin to moisten n tingle.
 
We close our eyes as to savor and fill up our senses
feelings and desires we've yearned for oh so much
you lovingly stroke my hair as we pull closer to nuzzle.
Our eyes lock as our foreheads then cheeks touch
hands are busy exploring each others ass and back
sudden deep breath taken as my bra comes unhooked.
 
Again we lock eyes, this time searching into our souls
our nose and forehead again will colide and touch
a quick passionate kiss before heading down South.
You suck my nipples gently but firmly through my shirt
I softly whimper and moan as both our breath deepens
my hips begin sway as my arousal keeps rising.
 
I moan as you push my shoulders ever gently down
my panties waistline is lowered for your full exposure
your tongue meets my clitoris with great want and desire .
Tease that swollen bud and make me lose all composure
have your one hand caressing my thighs and cheeks
your fingers and tongue play a love song like a flute.
 
Our heart rhythms are now completely raised in unison  
each our tongues, busy doing a sexy, erotic waltz
the tempo will quicken and our muscles will tighten.
Soon we will release all  the tension with a gush
you, me, the teasing, the kisses and of course the touch
we one thing we often seek and need so very much.
 
 
 
 
 
 
 
 
 
All writing remains the property of the author. Don't use it for any purpose without their permission.
likes

4

reading list entries

1
Commenting Preference:
The author encourages honest critique.