deepundergroundpoetry.com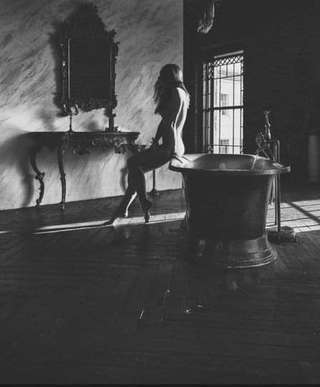 Bete noire
diluted,
bitter like cheap whiskey

there's somethin'
about a woman in blue
& she ran off with lonely
a long time ago.

maybe it took a man like you
to ruin her, or maybe
it was the other way around,
you can taste it on her skin

those sad, doe eyes pulling at you
over the top of a dirty glass,
that's enough to get lost in
if you're looking for trouble.

she's a .38 special
with one in the chamber,
make sure your name isn't on it,
she doesn't miss.

You don't stop the rain,
she'll fall to fall
& then she'll fall again...

write it on your heart.
All writing remains the property of the author. Don't use it for any purpose without their permission.
likes

7

reading list entries

5
Commenting Preference:
The author encourages honest critique.