Content Warning : Do you want to continue?
This poem contains content which some readers may find disturbing.
It is unsuitable for children or anyone who is easily offended.
YES
I am over 18 years old, I have been warned and I still want to read this poem.
NO
I don't want to read this type of content, take me back to the previous page.
deepundergroundpoetry.com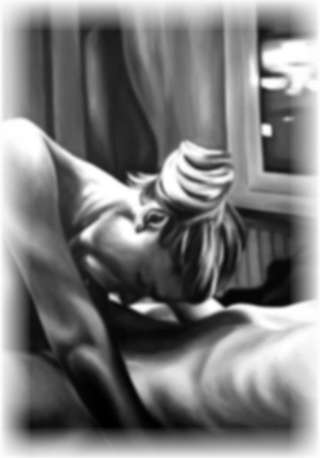 In Your Mouth........
 
warm to hot
awash of wet annointing  
I am held  
   
snugly  
tightly.......  
   
…...I close my eyes  
deep, brown rolling  
backwards    
into my head,    
beyond my mind  
   
I sigh  
   
the rush  
comes overflowing  
I feel your essence,  
your prowess and power  
   
opening my thighs, slowly  
   
my hardness  
reducing  
baptized by a hellish fire  
   
(my hips starting to grind........)  
   
Melting  
      in  
      your mouth  
   
all over your hands  
   
my savage arousal    
dies away.....    
….....ever so slowly  
   
dripping from you beautiful rouge lips  
   
speaking lustful dreams........mmmmmm       from your mouth  

All writing remains the property of the author. Don't use it for any purpose without their permission.
likes

1

reading list entries

0
Commenting Preference:
The author encourages honest critique.