deepundergroundpoetry.com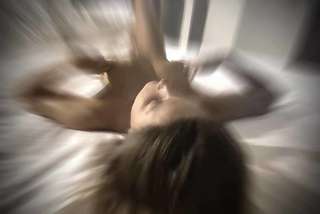 Mother/Daughter Notes
To my beautiful Daughter,

When you showed me your new apartment, I noticed your childhood doll, Julie, sitting on your bedside table. Her eyes gazed across your room. I couldnít help but wonder what Julieís eye have seen since your first night with a boy. Iím not one to feel regret at the loss of innocence, but I do feel a little sadness at how recent age seventeen was in your life.
†
An active sex life for a beautiful 23-year-old is to be expected, but I worry that you might be giving away too much too soon. The men in our lives can only have what we give them, and we should weigh our gifts carefully. †
†
I can see your eyes rolling as you read this since you witnessed several active episodes in my sex life after my divorce from your father. In hindsight, I would have done some things differently, but there are no do-overs in this one life we have. †
†
I think age and having an inventory of experiences softens the emotional residue remaining after casual sex with a man. You are young. Every experience in your relatively new sensual life is magnified in memory and emotional impact. Be kind to yourself and careful with your love. †
†
When the times are right, love with abandon. The desires for love that we feel cannot be denied. Letís be careful of the ways we meet those desires. I promise I'll try to be more careful, too.
†
To my loving Mom †
†
Thank you for caring enough to share your motherly worries. Yes, I rolled my eyes, but your words are from your heart and experience. Iíll think on the things you said.
†
Oh, and please donít talk to Julie.
All writing remains the property of the author. Don't use it for any purpose without their permission.
likes

3

reading list entries

1

Commenting Preference:
The author encourages honest critique.