deepundergroundpoetry.com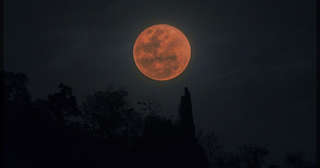 Full moon part 1of 3
Just another night I hit my local bar.
Leaving my artistic studio,
Long off-white curtains on my windows,
Tall ceilings and hardwood floors that creek,
Constantly water drip drops from the sink,
Buildings hallways are hollow exit leading to an alleyway that is very narrow.

Flash backs of every mortal that Iíve been gifted
Itís the full moon that lifts the dead.

Something is different tonight thereís a new soul to be gifted
The gift of immortality, my thirst for tonight is not for quantity,
I blood🩸 rich and hot like fire over whiskey,
a blood taste from a new fresh Lilly
This bar tonight will bring me the desire Iím craving.

(Entering the bar) 2 drunk men sleeping with glasses in their hands,
Box is playing music I donít quite understand,
Floor feels silk like an ice ring untouched,
Moaning coming from the menís restroom the slamming of the stall door. the woman screaming drunken loud speaking Dutch,
I find a place to take a seat.

Good evening as I began to order my bloody marry
itís a specialty that stays frozen only ordered by me
She at the bar knows as I only come in when sheís working.
She tips me special guess as they are arriving.
ďFull moonĒ. she states and winks
Yes as I sway my hands, nails sharp clinging against me glass as I swallow my drink.
All writing remains the property of the author. Don't use it for any purpose without their permission.
likes

0

reading list entries

0
Commenting Preference:
The author is looking for friendly feedback.