Content Warning : Do you want to continue?
This poem contains content which some readers may find disturbing.
It is unsuitable for children or anyone who is easily offended.
YES
I am over 18 years old, I have been warned and I still want to read this poem.
NO
I don't want to read this type of content, take me back to the previous page.
deepundergroundpoetry.com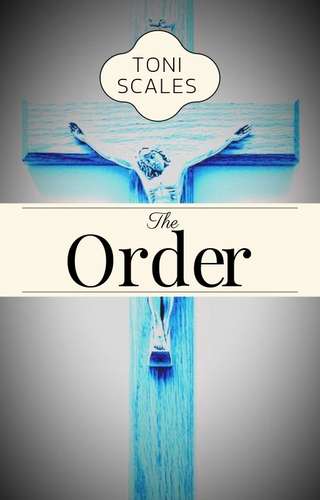 The Order (Prologue)
The Order

PROLOGUE

Tate

His breathing was harsh. His heart beat a furious tattoo in his chest. He was sweating profusely.

But he had no choice but to comply.

To submit.

To submit to his father's will.

And to the will of The Order.

He had to remain calm on the outside. To make it seem like what was happening in front of him, what he was forced to take part in was something right.

Even though he knew, deep inside his soul, that it was wrong.

Tate Donovan would be 21 years old in four days.

The girl lay in front of him, and he stood over her head from behind. He could only hold her arms behind her as he watched what his father was doing to her.

Two other ceremonial males stood beside him. But they had to remain as rigid and motionless as he did. They could not take part in the initiation ceremony. Like he couldn't. His sole duty was to hold the girl's arms in place as his father initiated her into The Order.

Tate tried to ignore the fact that the two ceremonial males on either side of him were his friends. After the initiation ceremony, they would take part in the great carnal celebration.

But not Tate.

Not anymore.

No matter how badly he wanted to. No matter how much his body needed to have sex.

No matter how great his lust became.

He tried to think of anything else but what was happening before him.

Of course, he didn't even know the girl's name who lay in front of him and whose arms he held in place. But she was impossibly beautiful. Her red, curling hair was spread like a fan of soft flames at her shoulders. Deep brown eyes were fearful and widened. She bit softly at her lower lip anxiously.

Tate's father, Dimitri Donovan, High Priest of The Order, stood above her. He spoke in a reverent, solemn voice.

"Let us begin the sacred rite of the deflowering ceremony. Hope Wilkinson, henceforth and today you are to become a bride of The Order, and my concubine."

Father Dimitri then reached down and pulled away the thin, gauzy, white fabric of her ceremonial robe.

And Tate's mouth watered as he stared helplessly down at the girl.

Hope, a voice said sternly in his mind. Her name is Hope, Tate.

He tried not to think about it.

But her body… Her skin was luminous and pale. Her firm, ample breasts lifted and fell with her breathing. Her hips were full and shapely and swelled lusciously around the curling pubic hair of her pussy.

Tate tried to ignore the instantaneous hardening of his cock. His mind desperately fumbled and tried to catch on to any mundane thought that might distract him from what was happening. He thought of the eggs and bacon he had eaten for breakfast that morning. Of the fish he had caught last week at the lake.

But it was hopeless.

He wanted her. Wanted to be the one who was fucking her.

Father Dimitri shed his own robes hastily. Tate tried to ignore his father's nakedness, the impressive size of his father's stiff, hardened dick.

Father Dimitri reached down and spread Hope's legs eagerly. And in one fluid movement, he buried himself inside her.

Tate heard her sudden intake of breath, felt the shudder through her body.

His father's face was a play of lust as he held her legs apart and took her.

Finally, Father Dimitri moaned and pulled out of the girl, using his hand to jerk off his cock and ejaculate on her stomach.

"That will be all," Father Dimitri said on a shaky breath, reaching for a towel that rested on the shoulder of one of Tate's friends beside him. "We will now join in the great hall. Let the carnal celebration begin."

Tate gently let go of Hope's arms, walking to the door. He was shaking inside. He tried not to look at her, tried not to notice the way she kept lying there, silently, her arms outstretched above her head.

Tate went to his room and closed the door.

He opened his pants and freed his dick. It only took a few strokes and the memory of Hope's body pinioned before him. He moaned and grunted as he came, and a hot, thick stream of cum jetted from the tip of his dick.

As he wiped himself off with a towel, he made up his mind then and there.

He would save her.

He would save the red-headed girl named Hope, no matter the cost.
All writing remains the property of the author. Don't use it for any purpose without their permission.
likes

0

reading list entries

0
Commenting Preference:
The author is looking for friendly feedback.