deepundergroundpoetry.com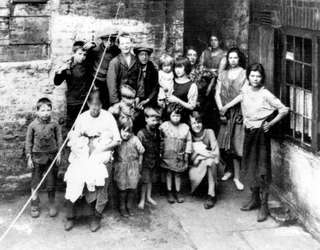 Nain in Pieces
She wouldn't have rode an
Elevator for fear of Ascension,
Lifts were braked by granite men
Travelling coal seams breadth.

Rusted bird cage a family heirloom,
Haunted by fragile bones of dead
Canaries who never used their wings,
Until that one Autumn when everyone flew.

Twisting in my hands; swinging mirror,
Smell of cat piss, tiny bells rattle,
The shroud which encased darkness
Became a surplice for absence.

Her presence lingers beside
A silent sewing machine,
Reeling Romany threads
Around a felled family tree.

Never to hear
Robbie bach your mind is untidy,
Never to see the sun sleep on her skin.

In the way silence enters an emptying room
Absence clings to colours and shadows.
Slate rooves stop attic-light travelling to the sky.

This vase, cracked and viridian,
Houses fingerprint crimes against yesterday.
Incantations summon children
Back to sealed wombs.

The last sunflowers of summer
Will always have a home.
All writing remains the property of the author. Don't use it for any purpose without their permission.
likes

4

reading list entries

4
Commenting Preference:
The author encourages honest critique.