Content Warning : Do you want to continue?
This poem contains content which some readers may find disturbing.
It is unsuitable for children or anyone who is easily offended.
YES
I am over 18 years old, I have been warned and I still want to read this poem.
NO
I don't want to read this type of content, take me back to the previous page.
deepundergroundpoetry.com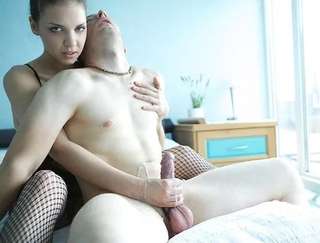 Chamber of the Liquefied Children
      "Women forever stress they carried the baby for nine months
Real shit, but first they may have received multiple nasty nuts,
      "Going thru an emotional pregnancy that ended in painful strife
But understand I've been carrying the liquified child all my life,

      "Some children are lost through anal or the napkin
Freaks swallowing or spitting-we all know that shit be happenin,
      "The sickest loss is thru abortion or those who are gay
From the rod or MIA on a shitty battlefield-never seeing the light of day,

      "My sperm like your egg is just as priceless
Women throughout history have always been fighting for this,
      "From the moment a woman knew the value of coochie and cum
And that warm feeling inside making them emotionally dumb,

      "Fucking the first time, cum may be caught in a prophylactic sack
Later it's raw dog, freely flowing from front to back,
      "She begging 'come on baby and drain those balls'
From slow love making to hardcore banging the pussy walls,

      "I understand bloody pussy got many of us here naturally
That is why I will always get up in it gladly,
      "Thanking mama with mad love for taking the load
Instead of being swallowed or flushed down the commode,

      "Letting daddy pound, the pussy until sperm collide with egg
So, I can be formed from wrinkled ass to deformed head,
      "Other body parts throughout the process worked itself out
Now to this day CS is drilling pussy and dead in a bitch's mouth,

      "Don't be shocked, when you read-that's how we all got here
Either willing or unwilling, drugs, rape, incest or a six pack of beer,
      "But men have to be careful on where the liquified children dwell
Or possibly catch future child support hell,

      "Our chamber has protected the liquified children day and night
Competing for draws space with the dick-an eternal fight,
      "Because as long as my chamber Tarzan swing between my legs
Just like my ass I want it there until the day I 'am dead".
All writing remains the property of the author. Don't use it for any purpose without their permission.
likes

0

reading list entries

0
Commenting Preference:
The author encourages honest critique.