deepundergroundpoetry.com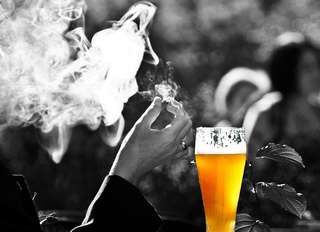 Come, Come, We are Too Old to Panic
The clankety-clank of the body
has become like a low rumble
of a running, untuned motor,
the metal-to-metal squeaking
is now a dull, negligible burr,
a hum we can choose to be deaf to.

It is no longer a dash to doctors
when there is blood or a baffling pinch,
quick prayers are paracetamol,
pluck and the bag of ice will suffice
we are too old to worry about health.

I am grateful that I can still choose
what to eat for breakfast (two boiled eggs),
that in the age I pop painkillers
like mints, these hands are commissioned still,
that I leave the house knowing the people
with whom I live are dry and under blankets,
like boa constrictors enjoying
a deliciously slow waking.
All writing remains the property of the author. Don't use it for any purpose without their permission.
likes

3

reading list entries

2
Commenting Preference:
The author encourages honest critique.