Content Warning : Do you want to continue?
This poem contains content which some readers may find disturbing.
It is unsuitable for children or anyone who is easily offended.
YES
I am over 18 years old, I have been warned and I still want to read this poem.
NO
I don't want to read this type of content, take me back to the previous page.
deepundergroundpoetry.com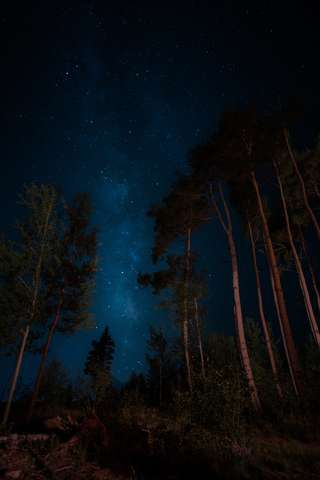 The Night is Primary
tear off your job
your nail polish
your coping mechanisms
like pages
from a paper calendar

whether necessary
or not
those things are secondary
as is anything indoors

he's taking you outside

sunlight
sends your fears scurrying
back to their dark corners
to be dealt with later
it's later
he's taking you outside
 
well into the night
 
night is primary
howls of coyotes
other wild creatures
ring true and clear
 
You don't see well in the dark
he takes your hand
a practical gesture
soon he'll bind your hands together
another
practical gesture
 
he leads you
further into the woods
you feel safe with him
that's primary
for being able to surrender
the secondary
 
you turn to the stars
they're cranked up tonight
having their party
remote guests welcomed
they beckon you
 
join us
 
you want to climb up
climb in
bounce on the moon
skate Saturn's rings
blaze your inner light
vanquish the sun
but suddenly you're gone
 
he grabs your hair
slaps you back to reality
his actions are controlled
less cruel than nature
 
he's your god for the night
follow him
capture is secondary
surrender primary
 
his soft voice is tinder
your consent kindling
 
soon  
his beastly  
fiercely strong
sources of pain
lashes
abrasions
are indistinguishable
undifferentiated
all of them flames  
in a roaring fire
elemental
 
primary
 
you yelp
scream
cry
panic
the pain is all consuming
a death
 
a birth
your primary self
lets out a howl
it rings out
loud
true
 
wild creature of the night  
you're newly ready for the light
 
 
 
 
 
 
 
 
 
 
 
 
 
All writing remains the property of the author. Don't use it for any purpose without their permission.
likes

9

reading list entries

7
Commenting Preference:
The author encourages honest critique.