deepundergroundpoetry.com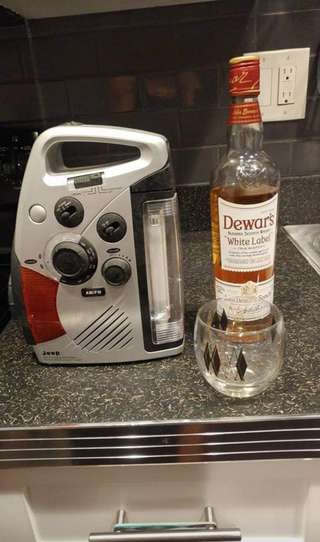 Waiting is the hardest part


I run across the heated sand
aware of the tides
wave after wave
inch their crashes closer... bigger
towards an anxious shore

Winds whip to carve scars
deep within the water's edge
strength barrels ahead
rip tides cut dangerous  
out of sight— it lies in wait.

The wind in the leaves
is it's only tell.

Blue beckons grey graphite to iron
sometimes nearer,
skies glow an orangeish hue
humidity mixes with dense pressure  
a strange feeling
to prepare  
to encompass

Last chances of tranquility
a simple shoreline walk
taking in the aura,
dispelling ease
with increasing breeze

Admiring my drinking water
and it's almost hoardish aplenty  
strange, how fast that's coveted
and my favorite...
Dewars and club soda.

That's weathering it—
a cocktail,
plenty of charging power
my flashlight-radio-lantern-thingy
and
a hope that the power grid
clings to life


like I am.









All writing remains the property of the author. Don't use it for any purpose without their permission.
likes

43

reading list entries

16
Commenting Preference:
The author encourages honest critique.