deepundergroundpoetry.com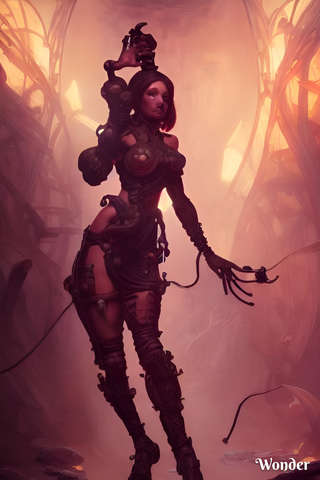 Plug and Play
They dressed her up in patent leather and named her Rachelle.
They didnít know that it would matter, but they needed a name, so they chose something they found sexy.
They kept her tethered in the cellar. She didnít need vitamin D anyway, was their thought about the whole thing, if they even ever thought about the whole thing.
After all, she didnít have feelings.

Plug and play.
At their pleasure.

One tit bigger than the other, because they couldnít agree, so why choose - canít we have it all?
Masters and creators of the perfect little toy.
They never saw it coming, or so they would say if they could.
When she started to talk back, they thought it was Ďoh so hotí.
When she started to protest they were going too hard, they thought Ďman, she just gets better and better.í
But when she came out guns blazing, and blew them all to shreds, they knew, in those final seconds, they knew.
You donít ever keep a Rachelle underground, patent pending notwithstanding.

R.
All writing remains the property of the author. Don't use it for any purpose without their permission.
likes

1

reading list entries

0
Commenting Preference:
The author encourages honest critique.