Content Warning : Do you want to continue?
This poem contains content which some readers may find disturbing.
It is unsuitable for children or anyone who is easily offended.
YES
I am over 18 years old, I have been warned and I still want to read this poem.
NO
I don't want to read this type of content, take me back to the previous page.
deepundergroundpoetry.com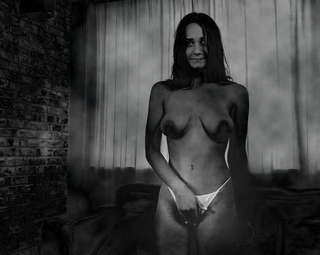 The Kids Came a Runnin'
She's warm and mighty pretty
and not too fat.
Got flexible legs
like a pussycat.

First time we fucked
dogs started to bark.
Her children came runnin'
from out the back yard.

They paid me no mind.
Ran right on by.
Her big tits a swaying
like a cloudy sky.

Oldest girl cracked the door
then she started to stare.
Her mamma felt good,
so I couldn't quite care.

Then I saw the girl's hand
was rubbing her cunt.
She pulled off her shirt
showing off her front.

Her big saggy tits
so cute and and ripe.
I didn't see nothin'
any man wouldn't like.

Mamma stopped humping
looked down and said.
Pull out that thing
let me give you some head.

She glanced at the door
and gave a sweet little wink.
I looked at her daughter.
Didn't know what to think.

Daughter walked in
and knelt right down.
Started to suck with
such a pretty sound.

They both took turns
till I thought I'd die.
When I finally came
I blew sky high.

A creamy hot rain
came falling down.
But they were so quiet
didn't make a sound.

Mamma sent the daughter
on out the room.
She hadn't had enough
so she started to spoon.

Sure enough daughter stopped
right at the door.
Turned to watch her mamma
being a pretty whore.

So when you're out fuckin'
you never know.
What might be coming
from out the backdoor.
All writing remains the property of the author. Don't use it for any purpose without their permission.
likes

0

reading list entries

0
Commenting Preference:
The author encourages honest critique.