Content Warning : Do you want to continue?
This poem contains content which some readers may find disturbing.
It is unsuitable for children or anyone who is easily offended.
YES
I am over 18 years old, I have been warned and I still want to read this poem.
NO
I don't want to read this type of content, take me back to the previous page.
deepundergroundpoetry.com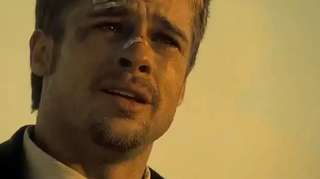 The Box
(Some and Others)

Imagine when people are inside of a box
Their perceptions are not always the same
Because there's an interesting paradox
When some points of view become lame

Then there are some, still within the box
Who understand that there must be more
So, some become clever or sly like a fox
While others refuse change or move forward

Those who are keen begin to see beyond the box
Trying to improve despite of the circumstances
While some avoid change as if it were smallpox
They're afraid of seeing the truth or taking chances
 
Suddenly some of them fart and stink up the box
Fucking it up for the rest who are just trying to live
While shooting down any resolve or peaceful talks
Failing to see or at least gain a new perspective
 
"Open a window" some will say inside the box
But others have no sense of smell or like the stink
These types of guys don't care or give any Fawkes
Let alone use their brain to make them think
 
But those who are completely outside of the box
Have a different view with possible solutions
While on the inside all doors are closed with locks
As their ego just adds to the overall confusion
 
And they yell, "you know nothing about this box"
While those on the outside watch helplessly
As if the smell seems to seduce the flocks
Others fight back to bring balance, relentlessly
 
Some scream, "if you don't like it, get out of my box"
But somehow they fail to see they're in it together
Spreading like a sickness with no chance to detox
With no vision or forethought on how to get better
 
Some may have answers when outside of the box
Their view is unobstructed or unbiased overall
Inside some are open to when opportunity knocks
While others will just emotionally build up a wall
    
The entrenched stench lingers inside of the box
As some will point fingers trying to lay blame
Some work to clean up while others just gawk
Thinking their hawks and yet they fail to take aim
 
It's sad to say but some feel like a box of rocks
They suck as cox thinking they can win the race
They talk and talk but never walk the blocks
Like dirty socks in a clean drawer taking up space
 
It's struggle when some lag while others move forward
Perhaps those on the outside will help with these locks
Let's open some windows and doors for more metaphors
And maybe we will all start thinking outside of the box
All writing remains the property of the author. Don't use it for any purpose without their permission.
likes

2

reading list entries

0
Commenting Preference:
The author encourages honest critique.