deepundergroundpoetry.com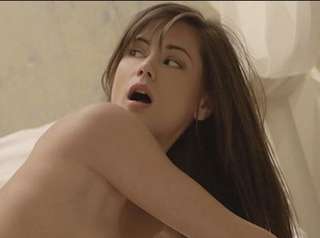 You flip through me...
Closing my eyes feeling you overwhelm every cell.
Repeating mentally: "Just don't let go."          
Tie me tightly and hold me here, this cell you put me in.              
Reflecting the embodiment of your darkest desires.
             
I'm yours. I will melt with the dawn and disappear ...              
But while I'm around, I whisper to you, as if in delirium:              
Embroider me with the roughness of your fingers, flip through me.            
Do whatever you want - just don't let go as I shake and vibrate!              

You are my best moment, when you came in me.  
Every breath shared as bodies cannot contain this explosion          
You flip through me, repeat from a to z,
And to shiver on the skin (oh God!) I'm all yours...
             
Just feel everything with your whole body and just go crazy!  
I'll do the rest. I'll do it myself. Stopping time.              
I will take from the whole world and steal your essence.
And in this moment, take all troubles away from you...
             
You are my prisoner and master, you are only mine!              
Just feel me with all your body and all your soul.
I'm yours. I'm with you. you are forever in me now
And I will always be there in you: in passion and in trouble ...
             
Even if we accidentally wake up in other people's houses .......              
Just feel me!!!! And just go crazy!
All that is said and done will come true for you in me.              
Heart to heart and body to body, but for now ....
             
Exchanging ourselves. But so far apart.
I miss you.... so much.
.........And you
..............without my soul orgasm
..................Will always keep searching.....
.....................For that moment when you came inside me
All writing remains the property of the author. Don't use it for any purpose without their permission.
likes

29

reading list entries

12
Commenting Preference:
The author encourages honest critique.