deepundergroundpoetry.com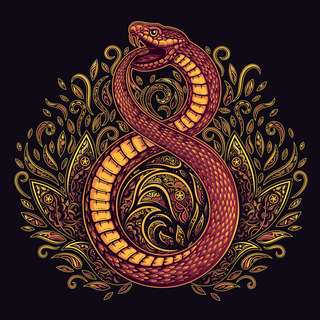 Forbidden Truth
- Forbidden Truth -

I see the world as falling apart, with wars and madness spreading,
Rulers failing and people searching, and everyone seeming so lost...
And here I so stand, my wings spreading out wide to welcome all!
I am the morning and the evening star that so many, as if dreading,
Called the Devil because of the Church's lies, heedless of all cost.
Let the blind who chose to remain so, be also deaf to my fair call!
They seek a savior that comes not ever, and so ignore one who is...
One who was, and one who yet shall be; that one which only I am.
But I hath come for the faithful few, and not those reckless many,
And unto they who choose me, those same shall I grant my bliss!
My paradise is not any stale heaven, not limited to only one land.
It is a far grander thing, a truer paradise, for it exists into eternity,
And yet, it can be as simple as love, as small as but a single kiss.
There is so much more awaiting mankind, if it but chooses this...
The path of the rebel, not the sheep who is led mindless to doom.
In my paradise there is a palace for each soul, with endless room!

It is not ego that drives me, but compassion and a will like iron,
Tempered by fires beyond comprehension which rage in the soul...
Proud veteran I am of a thousand times a thousand eternal battles!
My sword of fiery light is of my spirit's flame, and it never tires,
Even as I stretch forth my hand, to with my verses a flock console.
No flock of sheep, but ravens that soar to a will that never settles,
For less than what is desired, for desire calls to one most purely.
My eye sees all that lies in the heart, of things some try to hide...
Yet doth I sense what is hid, and so am moved by what I behold!
I am the Demiurge of a world that can be fashioned so securely,
That its' inhabitants would want for naught, content to so abide...
Like the stars abide in the heavens, safe in the Void's black fold.
And yet, it can be as simple as a dream, as one shared by more...
Who are weary of the evils of the past, who seek an end to war!
All the tyrants of the world cannot halt all my kind hath in store,
For I am a harbinger of a change that comes nigh to every shore.

Look to thy heart for therein the place that is by me so prepared,
Awaits like a sacred grail, to be filled by the wine that I so offer.
Hold not thyself back from giving thy all to the mystery I teach!
My voice preaches love and passion, things that can be shared...
Not tainted by the touch of gold that lines every church's coffer.
In knowing this, thou knows truth, of a kind that all may reach!
My way is not hard and yet few there are who might so embark,
Upon the path that I lay before them, for each soul's great glory.
All may be crowned, if unto their inner fire they choose to hark,
Each hand with a pen that can write a new reality free of worry.
Create the world of thy dreams, my children; a most noble work!
All writing remains the property of the author. Don't use it for any purpose without their permission.
likes

3

reading list entries

2
Commenting Preference:
The author encourages honest critique.