Content Warning : Do you want to continue?
This poem contains content which some readers may find disturbing.
It is unsuitable for children or anyone who is easily offended.
YES
I am over 18 years old, I have been warned and I still want to read this poem.
NO
I don't want to read this type of content, take me back to the previous page.
deepundergroundpoetry.com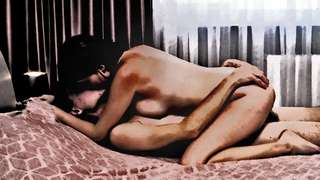 Our Joining Together (From two points of view)
It was Eric's first time.

In a light and graceful flow, she rolled over me and her warmth was immediate. Though the room was dark, my eyes filled with bright light and I wondered if I might be dying. For several seconds I fell through a space that felt like a foreign street that reminded me of my childhood. Had I been here before or just dreamed it? The edges of my body disappeared and I mixed freely with the white light surrounding me.

As Brittney found her rhythm, the intense white light faded and I could feel her face against my neck and shallow puffs of warm air. That's the moment I realized I was inside of her.

My hand found the small of her back, smooth and familiar. But the movement below seemed like that of separate animal with its smooth rising and falling. Each fall of the small mass brought me deep into her heat.

As the rising and falling continued, the reality of what was happening spread over me. Rays of pleasure swirled around my neck and down my chest as her panting continued. The animal in her was working hard and I was merely basking in pleasure. I felt fully accepted and loved. I wished I could fold completely into her and die there.

Brittney's well rehearsed dance.

As Eric lay there, still and unsure, I saw that he was ready and rolled over him guiding him quickly inside, then hovering there. In the dark, his face looked like it could have been of a person quietly dying. His eyes were closed and peaceful. I wondered if I was being too aggressive but I'd reached out too far now to return, and he was a kind and deserving soul.

I dropped my face into his neck and began to do the ancient dance I'd done before. I could feel the pounding of my heart but knew this was another moment in my existence I was perfectly created for.

I felt his fingertips exploring the small of my back and pause on the curve of my hips as if enjoying the movement of my dancing. It felt both strange and proper to have his cock inside of me. I wondered what he felt as I slid up and down on him. I wished our dance could last a lifetime.
All writing remains the property of the author. Don't use it for any purpose without their permission.
likes

2

reading list entries

1
Commenting Preference:
The author encourages honest critique.