deepundergroundpoetry.com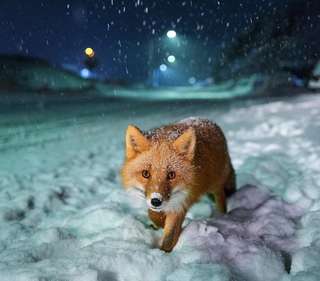 Sleeping with Foxes
In the low cut blouse of midnight,
Stripping eaves to their bone
Seeking inspiration in lunge of silence.

An owl's head revolves around the garden clock,
Her wings harbour time like cars stuck in a traffic jam,
In flight, a compass for rhyme and
Syncopation of sunlight o'er moon.

An empty page sweeps the meadow,
Where unwritten love letters
Change colours through all seasons.

The dustbin rattles
Soft sink of paw:
It is coming.

Amidst covid corpse
And humanity decay
We dream we are the fox and snow.
We will it.
All writing remains the property of the author. Don't use it for any purpose without their permission.
likes

5

reading list entries

4
Commenting Preference:
The author encourages honest critique.